Get Inspired For Your Next Vacation
PANAMA CITY
DOLPHIN TOURS
DOLPHIN TOURS IN PANAMA CITY
Your vacation is not complete without a trip to Panama City, Florida, and we are excited to help you make your dream come true through our dolphin tours.
There are many different places to see dolphins in Panama City. But the best place to spot them is the natural environment where they belong. Gabby's Dolphin Tours are the best way to see these mystical marine creatures. And you can spot them in their natural habitat in the Intracoastal Waterway and the Gulf of Mexico.
On these tours, you will see these beautiful creatures in their environment, and you will have the opportunity to swim with them. And take a once-in-a-lifetime picture with a dolphin in the background.
We will provide you with a wide variety of dolphin and snorkeling tours so that you can experience the best Panama City has to offer. Our company is dedicated to providing you with the best dolphin trip service and ensure you get the most enjoyable experience. 
Our highly experienced staff and captains are ready to answer any questions. And provide you with the most efficient location to see dolphins in Panama City, Florida.
SMALL-GROUP PANAMA CITY DOLPHIN TOUR
If you dream of getting up close and personal with these animals, then you should consider booking a small-group dolphin tour with us. Our company offers numerous locations to choose from. With the most popular option being an early-morning tour that allows you to swim with the wild dolphins at sunrise.
Our All-inclusive packages provide transportation and equipment, and you will get to see dolphins! Captain Chris has been in the industry for over 30 years and has a knack for finding wild bottlenose dolphins. We'll help you find the best way for you to encounter these beautiful animals.
SHELL ISLAND DOLPHIN AND SNORKELING TOUR
Have you ever wanted to swim with bottlenose dolphins? Now you have a chance to swim with a dolphin and go snorkel all in one day. The dolphin tour is a boat ride out to Shell Island in the Gulf of Mexico. Shell Island is a natural habitat for manatees and wild dolphins.
At the peak of dolphin season, there are lots of Dolphin and manatee watching tours. As you watch dolphins swim and play with each other, you may be lucky enough to see a manatee up close.
You will also have the option of going on a thrilling snorkel tour to look at the fantastic shells on the bottom of the sea bed. This City is a trip you will never forget. We offer various packages to satisfy all tastes, from a simple day trip to multi-day adventures.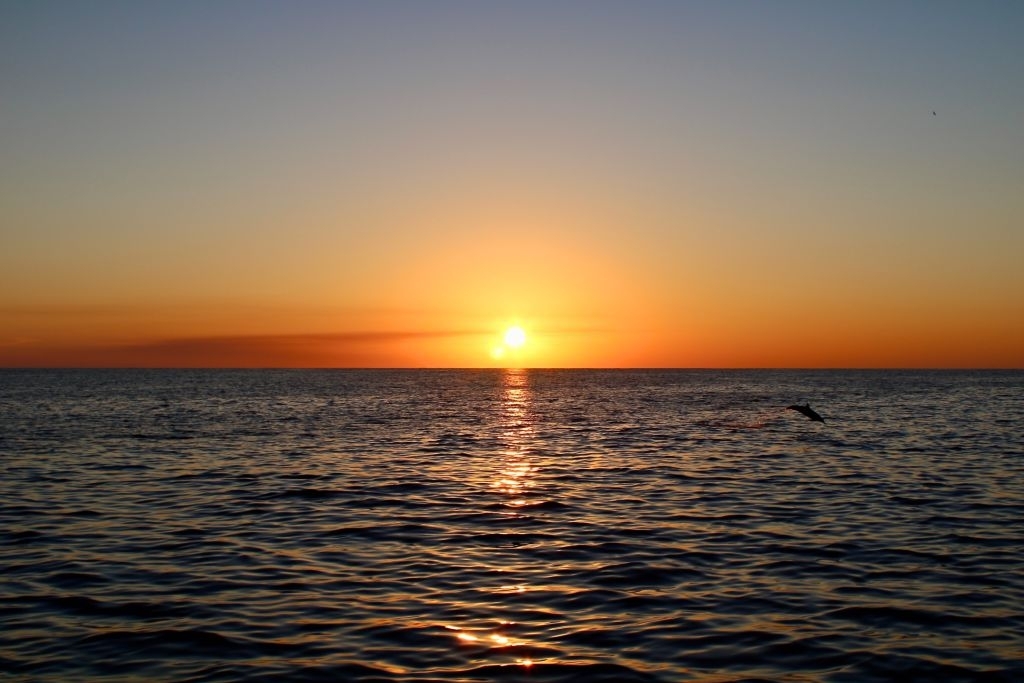 BEST SUNSET DOLPHIN CRUISE IN PANAMA CITY
It's no secret that Florida is a hot spot for marine life – its shallow, warm waters make it a prime habitat for dolphins.
That's why our crew is offering a Sunset Cruise, which is a great way to take in some of the best views of these beautiful mammals, along with a beautiful sunset!
The best way to experience the beauty of the sunset is on one of our beautiful sunset boat cruises. Panama City, FL sunset cruises are a great way to get up close and personal with the Gulf Coast's beautiful sunsets. 
You can enjoy a Sunset dolphin cruise from anywhere in Panama City. These cruises provide you with a great view of the sunset and some good fun-filled family time.
Our tours come with a captain, deckhand, and party host who know the most popular nightspots and party activities. We'll take you to the place in the bay where the sun will be setting while you're out on the water.
THE BEST DAY OF YOUR VACATION AWAITS YOU IN PANAMA CITY
Imagine yourself in the middle of the gulf coast's beautiful waters, watching dolphins play and splash in the distance as the sun begins to set. You and your family have been saving for months for this trip, and it's finally here.
There is this sense of excitement as the small boat pulls up to the dock and the captain greets you. You board and set off with your family to enjoy this once-in-a-lifetime experience. You're going to have a hard time ever topping this experience!
We are a company dedicated to providing you with the best Dolphin and snorkeling tours in Panama City, Florida. We have the perfect destination for your family, friends, and loved ones.
DOLPHIN BOAT TOURS PANAMA CITY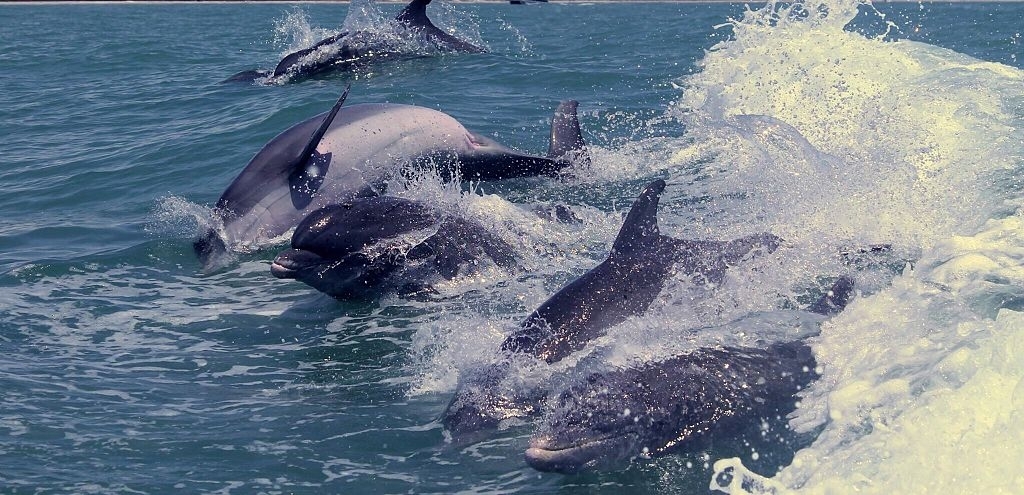 Dolphin boat tours are an excellent way for you and your family to spend some time together while enjoying the sights and sounds of the beautiful waters in Panama City Beach.
Our tours give passengers the chance to swim with dolphins, and our great prices will allow you to enjoy the thrill of seeing dolphins up close and personal.
BOOK YOUR BOAT TOURS NOW TO ENJOY A DOLPHIN-WATCHING EXPERIENCE LIKE NO OTHER IN PANAMA CITY, FLORIDA
Where can I see dolphins in Panama City Beach?
While it's true that dolphins can be seen pretty much anywhere along the Florida-Alabama coast, A few places where you are guaranteed to see these animals are Pier park, Shell island, and Sandestin. Panama city beach is home to so many dolphin tour companies like us. And we take pride in being the best dolphin tour company in Panama city that guarantees seeing dolphins.